Custom Home Builder Designs Secondary Suite Renovation for Vintage 70's Flat- Roof Studio In Royston, BC
Posted: Dec 01, 2011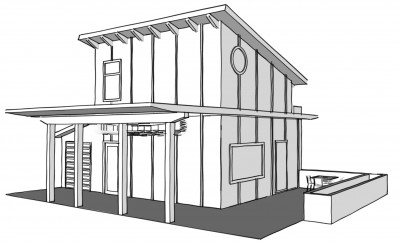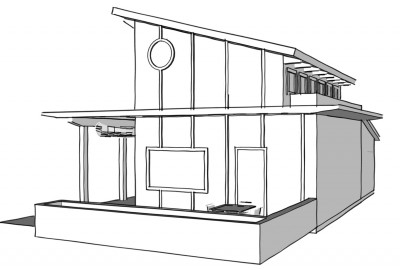 Capstone Dwellings Design-Build is currently working with a client in Royston, B.C. on Vancouver Island to design and build a renovation for a contemporary secondary suite in the Comox Valley.
Challenges with the existing building ended up being the gateway for a successful design process leading to plans for a beautiful west-coast contemporary hide-a-way with views of the ocean.
The clients are focused on adding value and flexibility to their property. Designer Bethany Pearce of Capstone Dwellings Design-Build continues to work with the clients while considering investment value, neighboring properties, future uses and of course, style.
The project is set to undergo the permitting process at the end of the 2011 year with construction start planned for February 2012.
Considering a Secondary Suite Renovation in the Comox Valley? Call Capstone Dwellings and discuss your project with Bethany Peace. The Capstone Dwellings team can consult on design, budgeting and also walk clients though important regulations and requirements with municipal offices.
Capstone Dwellings Design-Build - "Speaking the Language of Integrated Design and Building."
For more information contact Bethany at 250-331-9004 or Bethany@ CapstoneDwellings.com.
Please note that this blog entry was published more than three months ago. Some details may be outdated.
Related Resources & Links