Create a Cozy Space With Help from Budget Blinds on Vancouver Island
Posted: Sep 29, 2020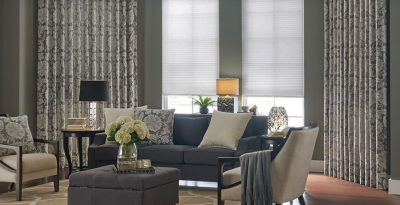 As we settle into fall on the West Coast, it's time to think about creating cozy indoor spaces for months ahead. New window coverings might be just the refresh your home needs. And did you know, the right window coverings can even help reduce your heating costs through the winter.
Talk to a Budget Blinds of Vancouver Island expert today to discover the latest trends in window fashions, home automation and more. Their designers can come to you, with Covid safety protocols in place, or meet remotely to view your home and assess your window covering needs. With their expert advice, making the right choice for your home is easy.
And with Budget Blinds' professional installation, your new curtains or blinds will be installed right! No need to stress about it - their experts are on the job.
Contact your closest Budget Blinds on vancouver Island today to get started on creating your cozy space this season:
Call: 250.924.0249
Call 250.751.8564
250.338.8564
Related Resources & Links