The Comox Valley's Newest Landscaping Supplier is North Courtenay Landscape Products
Posted: Jun 04, 2012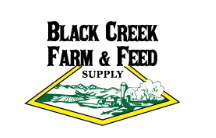 Black Creek Farm and Feed offers groundcover landscaping supplies including organic fish compost, top soil and black bark mulch in the Comox Valley.
Black Creek Farm and Feed, formerly North Courtenay Landscape Products is open to load customer vehicles 7 days a week, and can deliver within the Comox Valley. They also offer road crush, blue chip, ground concrete and screened sand, and can bring in specialty products, all at competitive prices. The company can provide landscape products for residential and commerical customers, as well as landscapers and landscaping installers.
Address:
2184 Lalum Rd
Black Creek, BC V9J1H6
Toll Free:
800-771-6771
Telephone:
250-337-8922
Please note that this blog entry was published more than three months ago. Some details may be outdated.
Related Resources & Links