Central Rentals at Courtenay Home Hardware Offering Installation Program for Projects Big and Small
Posted: Jul 19, 2012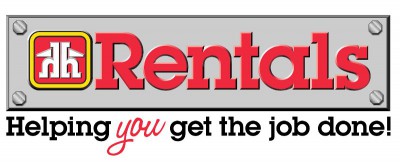 Central Rentals
is a service of Central Builders Home Hardware in Courtenay, along with other departments including: Door and Windows; Cabinets; Appliances; and Flooring. Central Rentals also offers a new install program for all kinds of projects big or small.
Central Rentals is located at Building #2, 610 Anderton Ave, Courtenay. Contact Colin directly at 250.334.1882, and he and his staff can walk through your project from start to finish.
Courtenay's Home Hardware Building Centre's Central Rentals
offers equipment rentals in the Comox Valley. Central Rentals offers all the tools and equipment to get any Comox Valley project done right and renting means you'll always the right tool for the job. Central Rentals' Comox Valley equipment rentals division can supply: mini excavators; bobcats; scaffolding, construction security fencing; jack hammers; compactors; floor sanders; laser levels, and more. Central Rentals in the
Comox Valley
offers rates from half-day up to long term on equipment rentals.
Offering unmatched service and selection, Central Rentals is ready to help homeowners and contractors find the equipment they need. Central Rentals Helping you get the project done.
Please note that this blog entry was published more than three months ago. Some details may be outdated.
Related Resources & Links