1stView's Outlook 2012 Another Sold Out Success
Posted: Nov 25, 2011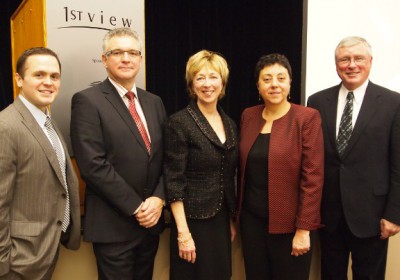 1stView's Outlook 2012 was a sold out event in Courtenay Thursday Nov. 24, 2011, with more than 200 business people from across Vancouver Island in attendance.
Thank you to keynote speaker Larry Pollock, President and CEO of Canadian Western Bank as well as featured speakers include: Travis Archibald, Senior Market Analyst for Canadian Mortgage and Housing Corporation; Greg Baynton, CEO of the Vancouver Island Construction Association; and Shirley de Silva, CEO of the Comox Valley Airport.
The presentation notes from the speakers can now be viewed on the 1stView website and video presentations will be available by Dec. 1, 2011.
Please note that this blog entry was published more than three months ago. Some details may be outdated.