Window Treatments for Your West Coast Contemporary Home
Posted: Jun 18, 2023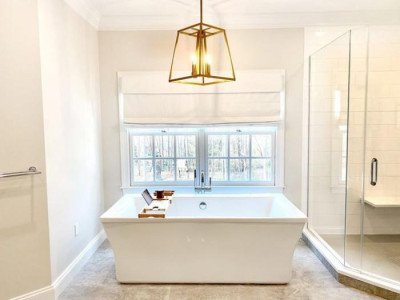 Vancouver Island loves West Coast Contemporary interior design - with clean lines and surfaces that showcase comfortable and inviting spaces. The right window treatments will help you create these aesthetically pleasing living spaces. Window treatments are essential to the overall look and feel of your home while providing functional benefits like privacy and light control.
What is West Coast contemporary design?
West Coast contemporary interior design is characterized by clean lines, open spaces, and the use of natural materials to bring the outdoors in. It features open floor plans with carefully curated decor for a clutter-free look.
When thinking about decorating your space, consider your style and taste. While trends can be a great guide, it's most important that your home decor reflects your style!
When choosing window treatments, go for those that will enhance the aesthetic of your West Coast contemporary design. The right window treatment can help bring more natural light to the room and create an illusion of space and openness. Or use a bold contemporary pattern to add colour and patterns to the space.
Window treatments are an essential element of contemporary design style. Drapes, roller shades, and Roman shades are all popular choices for window treatments and are perfect for West Coast contemporary interiors.
If you're looking for custom window treatments for your contemporary design, reach out to your local design consultants at Budget Blinds on Vancouver Island, who are ready to help. Request a free in-home or virtual consultation from your local Budget Blinds design experts to get started.
Call: 250.924.0249
Call 250.751.8564
250.338.8564
Please note that this blog entry was published more than three months ago. Some details may be outdated.