Why Choose Custom Window Coverings?
Posted: Mar 13, 2023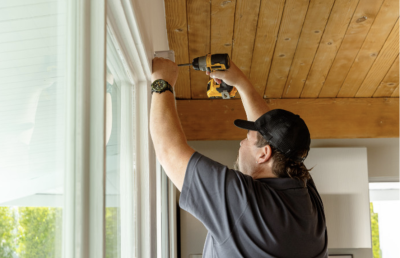 Often we think of custom design or custom options as luxury items for out homes, and many of us associate that luxury with a high cost.
But Budget Blinds can provide custom options for your home window coverings in a variety of price points. Working with Budget Blinds to select your custom designed come with many benefits over store bought options.
Custom window treatments from Budget Blinds wlll always be high quality, properly measured to fit and will offer a wider variety of design choices than any big box retailer can stock!
You can choose to utilize a complimentary in-home design consultation to amke sure you're getting the look you want and professional guidance on the best type of window covering for your home and family needs.
Additionally you can call on Budget Blinds for professional install, to ensure that those perfectly measured window coverings are installed just right! Save your Sunday afternoon for family time, rather than extra chores!
Call your local Vancouver Island Budget Blinds today and get started on updating your window coverings from their wide range of custom designs.
Call: 250.924.0249
Call 250.751.8564
250.338.8564
Please note that this blog entry was published more than three months ago. Some details may be outdated.
Related Resources & Links