Vancouver Island Homes Sales Numbers Hold Steady in October
Posted: Nov 02, 2011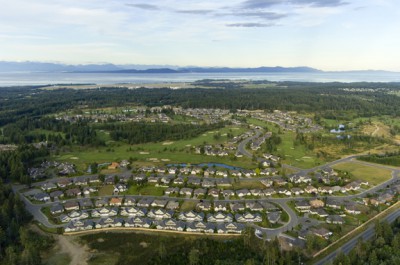 Multiple Listing Service sales summary data released by the Vancouver Island Real Estate Board for October 2011, shows that 301 single family homes on Vancouver Island sold, an increase of 24% compared to October 2010 but close to last month's 318 units.
The average price of a single family home sold in October 2011 through the VIREB MLS system was $325,308 up 2% from the $318,609 posted in October 2010.
VIREB President Jim Stewart says; "We continue to see normal market conditions in the VIREB area and around the province. There doesn't seem to be much downward or upward pressure on prices."
There were 566 single family homes newly listed on Vancouver Island north of the Malahat in October, bringing the active single family homes available through the VIREB MLS system to 2,695 down slightly from the 2,960 available at the end of September.
"It's a great time for consumers to buy, with a good selection of homes and stable pricing," said VIREB President Elect Guy Bezeau.
For the 12-month period from the end of October 2010 to October 2011, average sale prices across VIREB's six zones saw: Campbell River slip 1 % (to $291,451), the Comox Valley up 10% (to $352,064), Nanaimo was up 5% (to $356,453), Parksville/Qualicum rose 6% (to $366,226), Port Alberni/West Coast was up 3% (to $219,085) and the Cowichan Valley was down 1% (to $334,061).
Please note that this blog entry was published more than three months ago. Some details may be outdated.
Related Resources & Links