Prices and Sales Numbers Up For Homes on Vancouver Island
Posted: Oct 06, 2011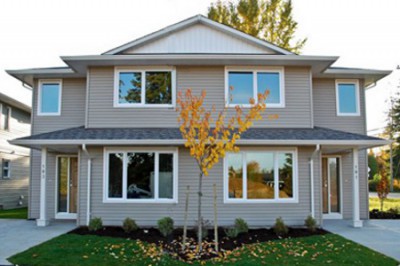 The Vancouver Island Real Estate Board, which shows sales of single family homes on Vancouver Island were up 19 per cent in September 2011 compared to September 2010. September ended with 318 sales, compared with 267 a year earlier, the Island board said.
The average price of a single family home sold in September was $344,454, an increase of six per cent from the $325,336 posted in September 2010, and on par with August's average price of $345,464.
"We are seeing stability with the market just treading water," said board president Jim Stewart.
The greatest price increases were in Campbell River, up 14% to $289,794, while in the Cowichan Valley, the average sale price of a home last month rose by 14 percent over September 2010. The average house price in the Cowichan Valley is now $357, 200.
The Nanaimo area saw a modest 3% gain in average house prices over the past year, while Parksville-Qualicum slipped by one percent.
Real estate sales volumes however increased 23% in Nanaimo last month and average prices paid were 3% higher than a year ago, even as the number of listings grows on Vancouver Island.
In Nanaimo the selling price rose 3% from 2010, to $359,821.
Prices fell 1% to $388,952 in Parksville-Qualicum and 18% in Port Alberni, to $203,486.
Sales prices average out across the Island at $344,454, versus $539,953 in B.C. Nationally prices averaged at $349,916 in August, the most recent data available.
VIREB had 2,960 listings in September, up 3% from a year ago.
Please note that this blog entry was published more than three months ago. Some details may be outdated.
Related Resources & Links