Park Model Homes in a Park-like Setting at Chemainus Garden Holiday Resort
Posted: Nov 10, 2011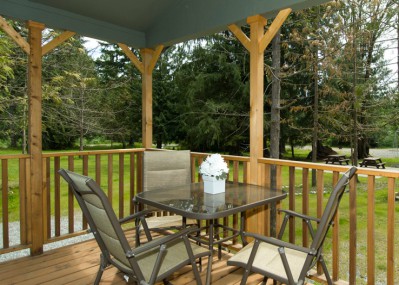 There are currently 6 Park Model homes available for purachse at Chemainus Garden Holiday resort, starting at only $79,900.
The Park Model Homes for sale at Chemainus Gardens are meticulously designed with storage in mind, and provide up to 530 sq ft of living space. Options include one bedroom, 1 bdrm plus den or two bedrooms, and many even come with a covered porch. Park Model Homes come standard with beautifully appointed kitchens, full size appliances, conventional bathrooms and loads of natural light. Options are endless - granite, hardwood, and lots of windows. Park Model Homes make an intelligent, stylish and affordable housing option.
Set in a park-like 34 acres on southern Vancouver Island and surrounded by duck ponds and beautiful gardens with plenty of private walking trails for people and pets, Chemainus Garden Holiday resort is only minutes to the town of Chemainus.
Please note that this blog entry was published more than three months ago. Some details may be outdated.
Related Resources & Links