Owning a Home on Vancouver Island a Popular Choice for Many Albertans
Posted: Apr 03, 2012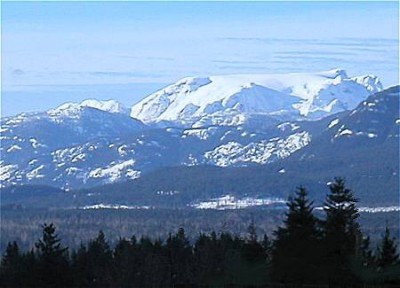 The Calgary Herald is reporting that many Alberta residents are buying real estate on Vancouver Island. Whether for recreational use now, future retirement, or both, owning real estate on Vancouver Island remains the ultimate goal for many Albertans, according to a recent Herald artcicle.
Vancouver Island continues to be popular as a retirement destination, with a buyers' survey indicating that 40 per cent of people purchased their property for immediate or future retirement purposes.
At 10 per cent, Albertans make up the largest segment of out-of-province real estate buyers on Vancouver Island.
People looking for retirement property have plenty to choose from, Guy Bezeau, president of the Vancouver Island Real Estate Board, told the Herald
"Retirees can't be pigeon-holed as to what they want; they are so diverse. So we're seeing retirees buying in all types of markets. The Island really offers that type of diversity.
"We do have a broad base — everything from manufactured-home parks, strata condominiums, townhomes, patio homes, single-family dwellings on small lots, and rural parcels."
He says many areas of Vancouver Island offer excellent value in their real estate markets. There are affordable options to meet many different budgets.
Vancouver Island's mild winter climate definitely remains a big draw for Albertans; it's possible to ski one day, golf the next, then go for a kayak paddle the following day.
Please note that this blog entry was published more than three months ago. Some details may be outdated.
Related Resources & Links