Architect Tom Dishlevoy is Now Certified as a Passive House Designer
Posted: Feb 06, 2019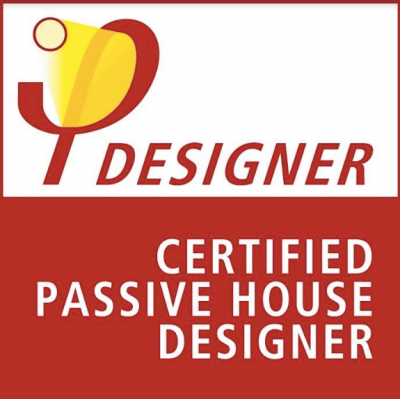 Thomas Dishlevoy is an Architect with offices in the Comox Valley. He is a LEED® accredited Architect and Living Building Challenge® ambassador. He has recently achieved certification as a Passive House Designer.
Tom has a passion for sustainable, energy efficient buildings and fully embraces the introduction of the BC Energy Step Code into the BC Building Code. The Step Code provides a pathway for all local municipalities to incrementally increase the energy performance of all their new buildings at their own pace. By the year 2030 all new buildings will be approved at Step Code Level 5, and capable of achieving a Net Zero energy use. Integral to the Step Code program at all levels is the introduction of mandatory energy modelling during the design stages and air tightness testing during construction. A Net Zero building uses such a small amount of energy for its heating and equipment that a very small amount of renewable energy produced by solar panels would see the building actually produce more energy than it uses.
The Passive House program already delivers buildings today that are equivalent to Step Code Level 5 in terms of energy efficiency. The Passive House program started in 1996 originating in Germany. It has been adopted all over the world as a leading "green building" program, including the City of Vancouver, which requires Passive House standards for all re-zoning projects since 2017, and will very soon require the standard for all new buildings. The city of Brussels, Belgium, since 2015, mandates all new buildings and major renovations to adopt the Passive House standard, revolutionizing their building environment in terms of energy use.
Thomas completed the "Passive House Designer" program in the fall of 2017, a 10 day intensive course covering the five basic tenets of Passive House that include: high levels of continuous insulation; air-tightness; the elimination of thermal bridges; high performance windows and doors; and continuous ventilation with efficient heat recovery. A Passive House Designer is trained in the use of the Passive House Planning Package (PHPP) energy modelling software that allows the designer to analyze the building's energy performance throughout the design process.
Thomas Dishlevoy, an accredited Passive House designer is located in Comox, on Vancouver Island, would love to talk to you about any aspect of a passive house design.
Contact him today at 250.339.9528 or info@tda.ca.
Related Resources & Links