Waterfront Oak Bay Beach Hotel in Victoria Offers Incentives For New Vacation Hotel Suite Owners
Posted: Dec 14, 2011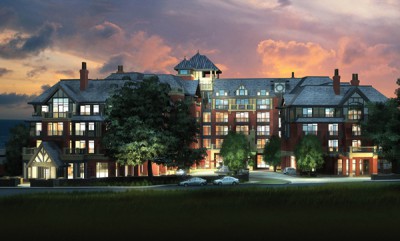 Oak Bay Beach Hotel has released another block of 25 vacation hotel suites for sale in Victoria. In conjunction with this release of 25 units, the newly rebuilt waterfront hotel is offering early buyers a fantastic incentive which pays owners an Enhanced Lease Revenue stream that is nearly double the revenue that was offered in earlier sales phases.
The first 10 purchasers of these luxury vacation hotel suites will earn 3.9% triple net annually for as long as they own the property, with all of the usage benefits. The majority of those 10 units have already been sold and only a few of these waterfront hotel suites remain.
The Oak Bay Beach Hotel has launched a website specific to its real estate sales. In addition to the vacation hotel suites, there a limited number of luxury waterfront condos for sale at the Oak Bay Beach Hotel.
The Oak Bay Beach Hotel sales office, located on the hotel site, is open 10-4 Saturday & Sunday. For those living outside Vancouver Island, Oak Bay Beach Hotel offers a unique Fly and Try program that provides a free getaway to Victoria for those purchasing real estate at the hotel.
Please note that this blog entry was published more than three months ago. Some details may be outdated.
Related Resources & Links