New Housing Starts Up on Vancouver Island in July
Posted: Aug 15, 2011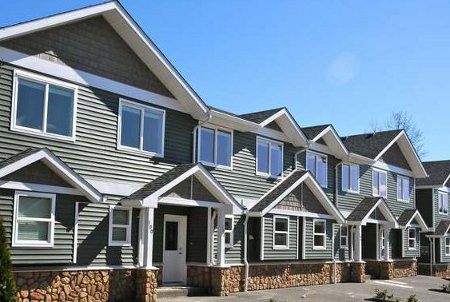 The Greater Victoria area on Vancouver Island saw a large jump in new home construction starts last month, with overall numbers up 45% from July 2010, and above the 10 year average. Multiple family housing starts in July 2011 were up 105% from 2010 to 168 starts, according to numbers released by the CMHC.
"Similar to June, multi-family construction accounted for the majority of housing starts in the Victoria CMA," said Travis Archibald, CMHC's senior market analyst. "In the first seven months of this year, multi-family housing starts were above their 10-year historical average.
"However, single-detached home starts remain below their 10-year average levels, due to a well supplied resale market."
Single family home starts in the Victoria CMA were down 20% from July 2010, to 61 starts.
Nanaimo and Courtenay also saw significant increases in multi-family development home starts, with 98 new multi-family homes starting in Nanaimo in July 2011, compared to 22 in July 2010. Courtenay had 24 new multi-family home starts in July 2011, compared to 14 in 2010. Both communities had lower single family home starts in July 2011 as compared to July 2010.
View the full CMHC report here.
Please note that this blog entry was published more than three months ago. Some details may be outdated.