Majestic Stones and Granite Offers Affordable Luxury for Vancouver Island Homes
Posted: Jan 18, 2013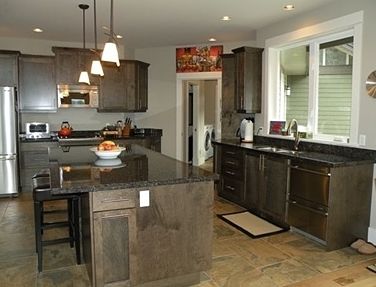 Majestic Stones and Granite in Duncan on Vancouver Island is a retailer and wholesaler of imported granite countertops, stone sinks, and other natural stone products including flooring, mortuary stones, fountains, and garden decor.
Majestic Stones' most popular product is pre-fabricated granite countertops and kitchen islands. The granite counters come in standard lengths of 96" x 26" and are the most affordable retail granite option. Custom orders are also available.
At Majestic Stones and Granite their goal is to bring their customers quality granite at an affordable price. They have high standards when it comes to purchasing and installing their stone, and they stand by their product and our work.
Majestic Stones and Granite is a small, family owned and operated business located in the Cowichan Valley. They have been serving the Cowichan Valley for more than three years. Drop by their showroom at 150 Station Street, Duncan on Vancouver Island to see what is new, in stock or available to order.
Please note that this blog entry was published more than three months ago. Some details may be outdated.
Related Resources & Links