Luxury Oak Bay Beach Hotel Offers New Incentives For Vacation Home Buyers
Posted: Oct 18, 2011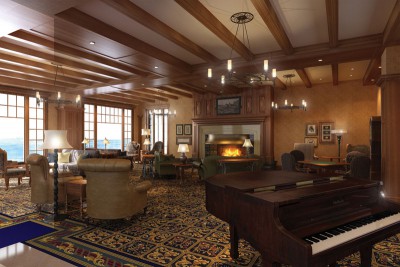 Having already successfully sold out of all phase one and two revenue-generating vacation hotel suites, the owners and developers of Victoria's Oak Bay Beach Hotel have just launched phase three – rewarding the first 10 buyers with a whale of an investment return.
The first 10 buyers of the new, 25-unit phase of Vancouver Island vacation suites are guaranteed a 3.9 per cent annual return of their investment – nearly doubling the hotel's typical 2 per cent triple-net return rate on vacation hotel suites.
The phase three units range from $379,000 to $1.1 million and include studios, junior suites and one-bedroom suites, measuring between 450 and 750 square feet.
The new Oak Bay Beach Hotel vacation suites come fully furnished and are available in a variety of floor plans and layouts. Owners do not have to pay expenses typically associated with vacation properties (such as strata fees, maintenance expenses and property taxes) and have personal access to their suite for up to four months per calendar year.
"Purchasing one of these condos is an excellent investment move, considering the superior construction quality and oceanfront location," said Brad Neufeld, director of sales for the Oak Bay Beach Hotel.
Upon opening in May 2012, the luxury Oceanside hotel will contain a total of 20 private residences and 100 combination vacation suites and hotel rooms; a full-service spa and seaside mineral pools; a cozy pub, gourmet restaurant and dinner theatre program; and round-the-clock butler, concierge and valet services.
The $52M rebuild project first broke ground in 2009, three years after the hotel's 80-year-old namesake was deemed beyond repair.
In addition to becoming Victoria's first luxury hotel and spa with private residences, the hotel is also being built to LEED Gold Certified standards.
For more information about purchasing a vacation hotel suite at the Oak Bay Beach Hotel, visit www.oakbaycondos.com or call 1-800-668-7758.
Please note that this blog entry was published more than three months ago. Some details may be outdated.
Related Resources & Links