Crown Isle Community Stands the Test of Time in Vancouver Island Real Estate
Posted: Feb 12, 2018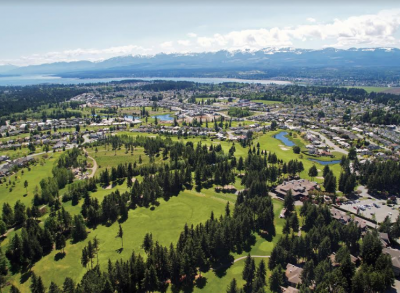 Home construction in the Crown Isle Resort & Golf Community began over 25 years ago and the community has stood the test of time.
The owners and development team behind the residential community believe much of the community's success can be attributed its Registered Building Scheme & Design Guidelines which ensure consistency and quality, while helping to maintain property values within the master-planned golf community. The Community boasts wide, meandering roads which provide a spacious and scenic feel throughout the neighbourhood. Single family homes, patio homes and condominiums are situated on and around the golf course.
Golf course and mountain views abound from many of the established homes and available building lots throughout the community.
With the increase in demand for newly constructed homes in this desirable community, Crown Isle now has 14 different approved builders constructing new homes to meet the demand for new residents moving into the community. Find out more about about the Crown Isle community from this video.
For more information contact:
Jason Andrew, Director of Real Estate
Cell: 250.207.0070
Email: jandrew@crownisle.ca
Please note that this blog entry was published more than three months ago. Some details may be outdated.
Related Resources & Links