Crown Isle Community Premier Builder Feature | Monterra West Homes Ltd.
Posted: Apr 30, 2019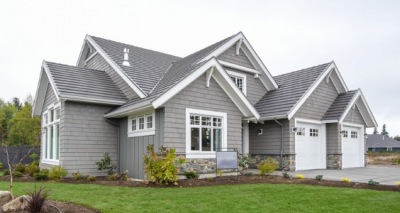 Crown Isle Resort & Golf Community in the Comox Valley offers you the "Ultimate Home Base". The Comox Valley is located a 30 minute flight to Vancouver and just over an hour flight to Alberta. Crown Isle's close proximity to the new Comox Valley Regional Hospital, the Comox Airport, medical offices, the Crown Isle Shopping Centre and many local restaurants & retail outlets makes day-to-day life in the Crown Isle Community very appealing for all residents. This 831-acre master-planned residential community includes a blend of single family homes, patio homes, condominiums and new home lots to choose from.
Crown Isle's premier builders have been an important part of their success during the past 25 years. In this post, we feature information on one of Crown Isle's premier builders, Monterra West Homes Ltd. who are currently building new custom homes in the Crown Isle's community.
Garry Renkema, owner of Monterra West Homes Ltd. has been building custom homes and multi-family residential projects in the Comox Valley for the past 30 years. He has been building new homes in the Crown Isle community since 2004.
From design to development, the team at Monterra West provides an exceptional building experience. With a passion for quality and detail, they design and build custom homes to meet their clients' specific needs, focusing on building relationships with clients from the beginning of the design process, throughout the stages of construction and to completion and occupancy.
They walk clients through the progression of construction to ensure it is as smooth as possible and they are committed to service that extends beyond completion. Visit their office to view their selection of floor plans, material choices and colour combinations located at 515 Duncan Avenue, Courtenay, B.C.
Their team is Built Green certified and they are able to provide clients with information and options to build an environmentally friendly and efficient home.
This successful family business in the Comox Valley appreciates and cares about the community around them and Garry and his team are committed to providing the Comox Valley with excellent, high quality homes.
For more information about building your custom dream home in the Comox Valley, contact:
Garry Renkema, Monterra West Homes Ltd.
Email: 250.338.2414
Email: info@monterrabuilders.ca
Related Resources & Links