1stView Construction and Real Estate Forecasting and Economic Event
Posted: Dec 15, 2009
Tickets are now available for the 1stView Annual Construction and Real Estate Forecasting and Economic Event for 2010. Mark Holland from HB Lanarc Consultants will be talking about "The Business Case for Sustainable Business Practices". Other guest speakers include Travis Archibald from Canadian Mortgage and Housing Corporation, Marty Douglas from Coast Realty Group and Clarice Coty from Building Links and 1stView. This event takes place on Thursday, January 21 with networking starting at at the Coast Westerly Hotel in Courtenay. This event is sponsored by Jackson and Associates and Presley & Partners. To purchase tickets ($55 each plus GST), go to http://www.1stview.ca/forum/ or call 250.338.5466. Be sure to get your tickets soon, this event always sells out.
The Economic Forecasting Event for 2010 has Sold Out!

Thank you everyone. See you on the 21st!
Please note that this blog entry was published more than three months ago. Some details may be outdated.
Vancouver Island real estate is just one click away, find your perfect property at
1

stView.ca
Advertise With Us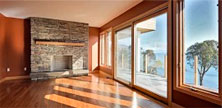 Builder? Real Estate Agent?
Advertise Your Real Estate Project. For more information regarding listing opportunities at 1stView.ca, view our advertising information or contact us.