Mill Bay
Address

150 Station Street


Duncan, BC V9L 1M7

Office

250.597.4351

Cell

250.701.2539

Website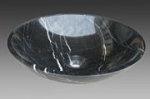 Majestic Stones and Granite is a retailer and wholesaler of imported granite countertops, stone sinks, and other natural stone products including flooring, mortuary stones, fountains, and garden decor. The company's most popular product is pre-fabricated granite countertops and kitchen islands. The counter tops come in standard lengths of 96 x 26 inches and are the most affordable retail granite option. Custom orders are also available. Drop by their showroom located in the Cowichan Valley on Vancouver Island to see what's in stock.
Want to see your business listed here?
Please review our advertising information and contact us today.