Nanaimo
Comox Valley

250.338.8564

Campbell River

250.338.8564

Nanaimo

250.751.8564

Parksville & Qualicum

250.751.8564

Website

Budget Blinds carries a variety of window coverings including: blinds, shutters, shades, curtains, drapes and window film. They service the Vancouver Island areas of the Cowichan Valley, Nanaimo, Oceanside, the Comox Valley including Comox, Courtenay and Cumberland, as well as Campbell River, Budget Blinds provides high quality and stylish window coverings and blinds for new homes and home renovations, as well as for commercial, retail and professional offices. Their goal is simple: to provide their customers with the best window coverings and products combined with professional installation services to enrich your home or office environment.
To help choose the most suitable window product in the perfect texture and colour, they have two interior designers on staff who will come to your location to help you choose the right window coverings, blinds or shutters for your home or office. Budget Blinds also supplies business owners and property managers a complete turnkey solution for their window covering needs in the areas of Nanaimo, Parksville, Qualicum Beach, the Comox Valley and Campbell River. Commercial window treatments are available motorized, flame retardant, kid friendly, cordless and even energy conserving. Budget Blinds has an entire line of green window coverings that are eco-friendly and made from sustainable materials. They offer very competitive pricing on popular and unique window coverings for commercial and professional buildings.
Budget Blinds can customize fit any window covering regardless of the shape of the window. Call them today to schedule your free consultation. They will bring you samples of the highest quality and most fashionable window coverings available.
Phone

250.830.8000

Email

Website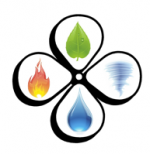 Get an EnerGuide rating for your new Vancouver Island home, save money on energy costs and put money back in your pocket with help from Elemental Energy Advisors' Certified Energy Advisors, Cristi & Kate. Home builders and owner-builders can receive $2,000 or more in incentives from BC Hydro and Fortis for building an energy efficient home. Since the current energy incentives began in 2010, Elemental Energy Advisors have helped builders obtain more than $100,000 in incentives for building energy efficient homes. Elemental Energy Advisors can work with builders to review house plans before construction to suggest ways to build a more energy efficient home, and can review heating and hot water options. They provide a projected EnerGuide rating for a home, and complete a building envelope test once the home is complete. A typical new home will qualify for the minimum rating of EnerGuide 80, required for the incentives. Building Green can be cost efficient and rewarding for both builders and home-owners, and is made easier with help of Certified Energy Advisors at Elemental Energy. Let them do the work and put money back in your pocket, with energy efficiency incentives and immediate savings in your utility costs. Building energy efficient saves you money now and adds value to your home the day you decide to sell. IT PAYS TO ENERGUIDE!
Want to see your business listed here?
Please review our advertising information and contact us today.