Tofino
Address

1250 Unit E - Cedar Street


Campbell River, BC V9W 2W5

Phone: 250.287.4865

Website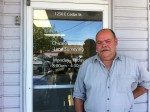 Chicalo Burridge Land Surveying and Geomatics Ltd. was established in 2001 when Colin Burridge purchased the firm of Chicalo Young Land Surveying Ltd. which he then integrated with his existing consulting firm based in Courtenay. Professional surveying services provided include land surveying and geomatics engineering. Professional accreditations include: Professional Engineer with APEGBC, Member in Good Standing with Association of BC Land Surveyors, Member and holds license to practice with the Association of Canada Lands Surveyors, Member of Canadian Institute of Geomatics and Registered and certified as a SAFE company with BC Forest Safety Council. Colin Burridge Land Surveying and Geomatics Ltd. has a relocated to a new office at 1250 Unit E - Cedar Street, Campbell River.
Types of services offered include: Legal surveys for subdivision and strata developments, easements, right of ways, covenants, re-establishing lot corner pins, topographic surveys to support architectural design for new construction, lay out surveys for new construction and engineering infrastructure, building location certificates to support real estate transactions and municipal requirements, ALTA/ACSM surveys for American clients, GPS surveys for mapping projects and hydrographic surveys to support marina design. Consulting services are also offered for Agricultural Land Reserve, re-zoning, subdivision and Crown Land tenure applications. The firm is also licensed to perform Canada Land Surveys on First Nations Lands.
Chicalo Burridge Land Surveying and Geomatics Ltd. provide services throughout Vancouver Island the Gulf Islands and mainland British Columbia. The bulk of operations are performed in the Campbell River area, Comox Valley, Courtenay, Sayward, Quadra and Cortes Islands.
Address

505 Duncan Avenue


Courtenay, BC

Mobile

604.345.6620

Email

Website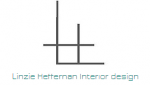 Linzie Heffernan is a Comox Valley-based interior designer. Linzie has recently purchased long time local interior designer Judith Moore's Courtenay business. The new location for Linzie Heffernan Interior Design is 367 4th Street, Courtenay.
Linzie works with several custom home builders and residential clients, with a specialization in single-family luxury and high-end homes. She also works on townhouse and multi-family projects.
Linzie Heffernan Interior Design can help with:
Color consultations
Architectural drawings
Project management
Full-scale design for new homes
Remodeling or redesign
Space planning and Furniture design

Linzie is available to meet clients who require interior design services. Call for a consultation for renovation and new builds in Courtenay, Comox, Cumberland, the Comox Valley, Gulf Islands, Tofino and on Vanouver Island.
Contact them today!
Want to see your business listed here?
Please review our advertising information and contact us today.