Builders
Phone

250.339.7197

Website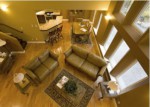 Nutmeg Homes, a Comox Valley-based custom-home builder on Vancouver Island, is a family company which builds sustainable, energy efficient, comfortable and healthy homes. Nutmeg Homes uses insulated concrete forms to build long-lasting, quality-made, green homes. A Nutmeg Home is built to last centuries, not decades. At Nutmeg Homes, buildings are created with the best materials that are reasonably available and the company specializes in concrete construction. Solid, warm, quiet, superior - these are not just buzz words - Nutmeg Homes delivers.
Want to see your business listed here?
Please review our advertising information and contact us today.