Ocean View Luxury Represents Excellent Value at The Gales
Posted: Sep 12, 2017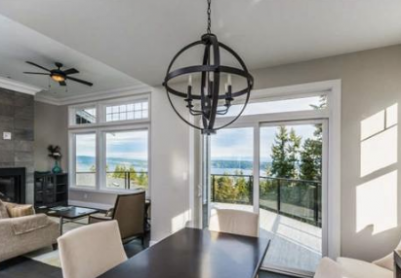 The 2016 Vancouver Island Real Estate Board's Buyer's Profile confirms what many realtors on Vancouver Island already know - people are moving to the Island from other parts of BC, as well as Alberta and the rest of Canada in search of that Vancouver Island Lifestyle!
Homes like the ones at The Gales in Ladysmith represent excellent real estate value, compared to the pricey market in Vancouver and other major cities, offering owners luxury ocean view living at a fraction of the cost they would pay elsewhere. More than 25% of home buyers in the Cowichan Valley, where Ladysmith is located, came from Vancouver or other areas of BC, and more than 10% came from Alberta, according to the VIREB 2016 Buyer's Profile.
While home prices are going up on the Island, consider the value that is still available: The current patio home for sale at The Gales offers 2,561 sq. ft. of new, luxury patio home living, with 3 bedrooms and 3 bathrooms, and stunning ocean views and forest trails. These Built Green certified homes are the perfect example of Vancouver Island living, priced at only $649,900.
For more information contact Realtor Keith Mazurenko of Royal LePage Nanaimo Realty and be Blown Away by The Gales!
1-877-252-2252 - Toll-Free
Please note that this blog entry was published more than three months ago. Some details may be outdated.
Related Resources & Links