Feel The Spring Breeze at The Gales Luxury Home Development in Ladysmith on Vancouver Island
Posted: Apr 17, 2017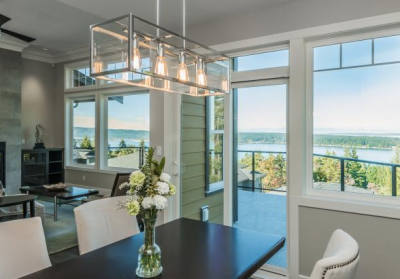 While Vancouver Island is green year-round, spring gardens burst into bloom earlier here than anywhere else in Canada! Spring comes quickly to Vancouver Island, and with it the spectrum of colour that fills gardens and planter boxes. Rhododendrons and Azaleas thrive in the mild West Coast climate and are blooming shortly after the spring bulbs burst onto the scene.
And with all of your landscaping maintenance taken care of at The Gales in Ladysmith, you can focus on your beautiful blooms or getting out and enjoying the natural greenery. With your new home at The Gales, you'll enjoy year-round colour in the surrounding forests, and an ever-changing ocean view landscape.
Living at The Gales allows residents to enjoy the best of Vancouver Island living, with forested walking trails and ocean beaches just minutes away, and homes designed to take in the stunning ocean views. Stop by today and view the newest show home.
You'll be blown away by The Gales.
For more information or to schedule a private viewing, contact:
Keith Mazurenko, REALTOR®
Phone: 1.866.315.0545
Website: www.thegales.ca
Related Resources & Links