Riverside Building Lots for Sale in Phase IV of RiversEdge in Courtenay
Posted: Aug 11, 2015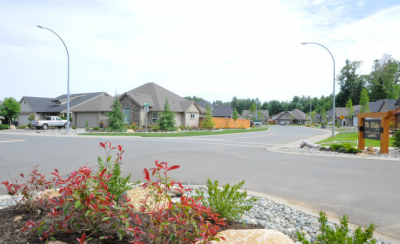 A development permit application is proceeding for Phase IV of the RiversEdge in Courtenay on Vancouver Island, and Southwind Development Corporation intends to offer twenty new building lots for sale.
These new building lots for sale at The RiversEdge will provide plenty of opportunity for custom home building and a mix of housing styles, including ranchers, bungalows, single family homes, and walk-outs for sale. All homes will reflect the quality and character RiversEdge is known for.
Construction on Phase IV of RiversEdge is expected to begin in 2016. Site preparation is already complete. Once the development application is approved, all that's needed to get started is a building permit.
For more information,
Contact
Art Meyers, REALTOR®, Royal LePage in the Comox Valley
Show Home: 2205 Robert Lang Drive, Courtenay, BC
Phone: 250.207.1879
Website: www.artmeyers.ca
Please note that this blog entry was published more than three months ago. Some details may be outdated.
Related Resources & Links