The Ridge in Courtenay Enjoys Easy Access to New Comox Valley Hospital
Posted: Feb 15, 2018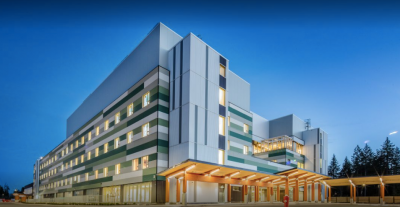 A key factor many people site in choosing where to build a new home on Vancouver Island is the availability of quality medical care. The Comox Valley is fortunate to have a state-of-the-art new $331.7 million, 153-bed hospital, which opened its doors in the fall of 2017.
Residents of The Ridge in south Courtenay were please to see the opening of the new hospital. Centrally located within the City of Courtenay, the hospital is easily accessible, only 15 minutes from The Ridge.
The new hospital is just one of many amenities the Comox Valley offers its residents, and just part of the reason real estate in the Comox Valley is booming. For more information about building your new home in Phase 2 or future phases of The Ridge, contact:
Bruce Clapham
Phone: 250.650.8588
Website: theridgebc.com
Follow us on Facebook
Looking for map? Find one here.
Please note that this blog entry was published more than three months ago. Some details may be outdated.
Related Resources & Links