Lots of Room in New 3 Bedroom Duplex Homes at Woodcote Mews, Courtenay
Posted: Nov 14, 2011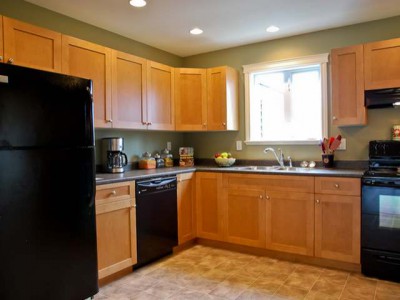 Woodcote Mews in Courtenay offers conveniently located new, side-by-side duplex homes. Centrally located on the west side of Courtenay, residents of Woodcote Mews are within walking distance of the vibrant downtown area, which features shopping, restaurants and offices. Woodcote Park is only a few steps away, and the school is close by. The real estate development is conveniently located on the bus route.
The spacious floor plan offers 1,320 sq. ft. on two floors, with three bedrooms and two bathrooms. Each new home includes a quality appliance package, consisting of a fridge, stove, dishwasher, washer and dryer. Each home has a small private yard, and there is a common outside area for all residents to enjoy.
These duplex homes would make an excellent vacation home investment, or a comfortable full-time family home. All remaining available new homes at Woodcote Mews are priced at $211,900.
Please note that this blog entry was published more than three months ago. Some details may be outdated.
Related Resources & Links