Learn Why the Comox Valley is the Land of Plenty
Posted: Apr 12, 2018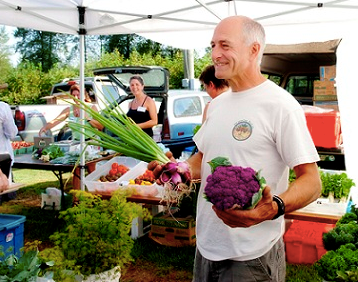 The Comox Valley gets its name from the local First Nations term for Land of Plenty, and the meaning behind the name is evident as one travels through this valley on Vancouver Island's east coast. Surrounded by oceans and rivers providing seafood delicacies, and verdant farmland bringing farm to fork, the Comox Valley is a dream destination for a "local diet."
The Comox Valley Grower's Guide, produced annually, lists more than 400 local producers of fruit and vegetables, meats, cheeses, seafood and even wineries, breweries and distilleries.
Many Comox Valley restaurants focus on local seafood products and farm goods, which are available to everyone from the year-round farmer's market - one of only a few in Canada.
Visitors can enjoy culinary tours by shuttle or bicycle, but as a local you'll quickly learn the best spots to find your favourite dishes or ingredients.
Living at
The Ridge in South Courtenay
means plenty of space to host guests for your own harvest feasts, while taking in the mountain and ocean views that surround you.
To learn more about The Ridge, contact the developer today:
Phone: Bruce Clapham 250.650.8588
Email: theridge.bruce@mail.com
Follow them on Facebook
Looking for map? Find one here
Please note that this blog entry was published more than three months ago. Some details may be outdated.
Related Resources & Links