Ladysmith's First Avenue Honoured as Canada's Great Street
Posted: Nov 13, 2017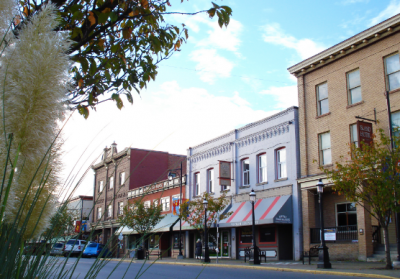 The community of Ladysmith was recently honoured by the Canadian Institute of Planners, who recognized the town's historic First Avenue as Canada's 2017 Great Street.
First Avenue is a defining area of this charming community on Vancouver Island, and was recognized based on criteria that included social, economic and accessibility and safety factors, as well as elements including design, culture, history and landscape. First Avenue beat out 16 other submissions from across Canada.
You could be enjoying this and many of the other amenities of this lovely town from your home at The Gales.
The Gales is a new luxury ocean view home community in Ladysmith on Vancouver Island. Currently there are two patio homes under construction: #18 and #19. These new patio homes are 1,820 sq. ft, and offer stunning ocean views.
The Gales has one new luxury ocean view home completely finished and ready for occupancy, featuring 1,000 sq. ft. on the top floor and 1,555 sq. ft. on the ground floor. This new home is offered for sale at $649,900.
For more information contact Realtor Keith Mazurenko of Royal LePage Nanaimo Realty
Please note that this blog entry was published more than three months ago. Some details may be outdated.
Related Resources & Links