Home is Where The Heart Is at The Ridge in Courtenay
Posted: Feb 12, 2020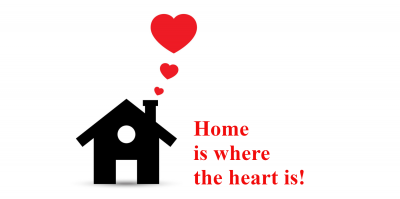 If "Home is Where the Heart is", find your love this Valentine's Day at The Ridge in Courtenay, BC. There are many new home options at The Ridge to find that perfect match for your family.
In this master-planned community, a variety of home designs are available to suit your lifestyle. Their preferred builders currently have 13 homes under construction that are at various stages of completion. There are even a few homes that have been completed and are ready for occupancy. Choose from a variety of floorplans, including a rancher/bungalow home, two-storey homes and homes with walk-out basements. A few of these new homes for sale will include a secondary suite.
This residential community features mountain and ocean views from everywhere in the subdivision. The Ridge is one of the most desirable subdivisions in the Comox Valley and many homeowners at The Ridge know this, as they have already purchased or built their new home here.
Here is what a few of the residents have to share about The Ridge:
Jean and Brenda
"I was looking for a home where my mom could move in with me and we learned that The Ridge allowed legal suites to be built within the subdivision. We went to see The Ridge and fell in love with it. This is a quiet neighbourhood with beautiful views and pathways and parkways for walking. There are excellent trails for biking and we are located walking distance to the ocean. It feels like we are living in the countryside within the city.
"We really enjoy living here. We love our neighbours too, they are fantastic! "
Brianna and Jeremy
"We were looking at quite a few homes in different locations and the first time we visited The Ridge we fell in love with it, because of the layout of the neighbourhood, the walking trails for our dog, and the amazing mountain and ocean views. We were looking for a safe and quiet neighbourhood for our family and our two young children. When looking for our new home, we wanted a location that provided quick access to outdoor activities in the Comox Valley. Most of the places we like to go to – like Comox Lake and Cumberland – are only a 15-minute drive away.
"Life at The Ridge is very family-friendly, there is a nice mix of young families who interact with each other, retirees and other residents of all ages. The community is being built to a high standard and there is a relaxing atmosphere in the neighbourhood. We love living at The Ridge!"
Home is where the heart is at The Ridge. We can help you find the perfect match for you and your family.
Contact Bruce Clapham, Buckstone Developments
Phone 250.650.8588
Email: theridge.bruce@mail.com
Related Resources & Links