Enjoy The Great Outdoors From Your Home at The Ridge in Courtenay
Posted: Jul 30, 2020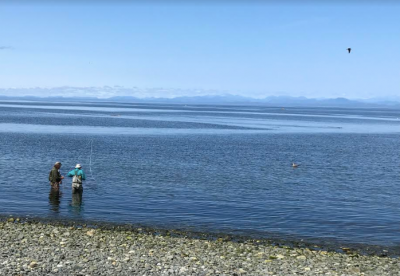 Vancouver Island is truly a special place to live. Tourists come from around the world to enjoy what residents experience every day. Outdoor lovers have easy access to expansive beaches, alpine meadows, ancient rain forests, championship golf courses, world class wildlife spotting and fishing and much more. The Ridge, a subdivision in Courtenay on Vancouver Island is in the heart of all of the action.
From retirees to young families, residents of The Ridge are exploring the many outdoor opportunities that await in the surrounding Comox Valley region.
Mount Washington offers year-round recreational opportunities, and the Comox Valley's easy access to biking and hiking trails, rivers and beaches, golf courses and fishing hubs keep residents and tourists alike busy!
When choosing a new community to call home, amenities and services are always an important consideration. Living at The Ridge in Courtenay, you'll enjoy easy access to the busy Comox Airport (YQQ), the modern Comox Valley Hospital, the Comox Valley Aquatic Centre, North Island College, shopping, restaurants, and more. Courtenay also offers a vibrant year-round Farmer's Market and a lively arts and music scene. Life in the Comox Valley offers a friendly and relaxed lifestyle in an incredibly beautiful setting.
New homeowners at The Ridge are enjoying the ocean and mountain views. Are you ready to join them?
Candor Developments, one of the preferred builders at The Ridge has a home for sale 3372 Marygrove Drive in Courtenay (MLS# 467526).
This two-storey home is 3,024 sq. ft. and has a walk-out secondary suite on the ground level with its own entrance and patio. Stunning views of the ocean and mountains are available from the top floor. This home comes complete with a two-car garage, appliances, landscaping, and fencing. Price: $799,000
Contact: Realtor Richelle Newson
Email: hello@realestatebyrichelle.com
Cell: 778-977-2029
Contact the developer to find out more about The Ridge lots for sale in Courtenay on Vancouver Island.
Bruce Clapham, Buckstone Developments
Phone 250.650.8588
Email: theridge.bruce@mail.com
Related Resources & Links