Enjoy All That Vancouver Island Has to Offer From Your Home at The Gales in Ladysmith
Posted: Feb 09, 2018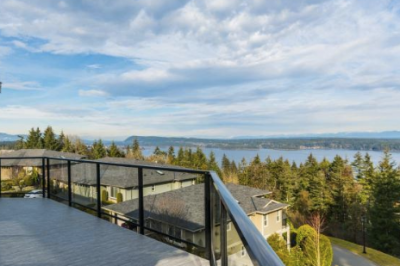 While tourists flock to Vancouver Island year-round to appreciate the natural beauty and charm of the communities, residents of The Gales in Ladysmith have the best of Vancouver Island living at their doorstep. Earlier this month a pod of Orcas was spotted hunting in Ladysmith Harbour, while downtown Ladysmith's First Avenue, was honoured as Canada's Great Street for 2017.
The Gales in Ladysmith boasts an enviable location, providing ocean views from the expansive decks and patios of these new luxury homes. Out the back door are forest trails, and all of this natural beauty is just a few minutes from downtown Ladysmith and all of its historic charms.
The Gales is a community of nearly 70 patio homes and condominium units. Currently there is one new three-bedroom townhome for sale and two more under construction. New Homes at The Gales are priced from $649,900.
Please note that this blog entry was published more than three months ago. Some details may be outdated.
Related Resources & Links