Comox Valley Custom Home Builder Capstone Dwellings Knows It's All in the Details
Posted: Oct 18, 2011
IT'S IN THE DETAILS – Comox Valley Custom Builder injects creativity into modern home projects to get the most "bang for the buck" when working with responsible budgeting.
For Capstone Dwellings Design-Build, working with a responsible budget doesn't mean leaving out custom detailing on new Vancouver Island Homes. For their latest custom home project, Capstone Dwellings used their creative abilities and broad scope of product knowledge to give modern touches to the project within the budget.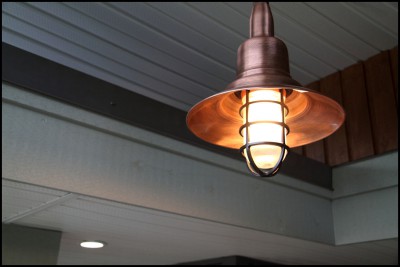 This hand-made custom exterior light fixture hangs in the front entry of the home. With the main colour scheme of the homes exterior being inspired by hues naturally found in our west-coast landscape, the copper details give just the right amount of whimsy and fun.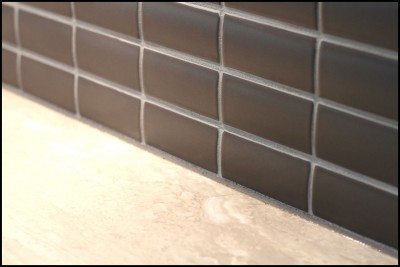 The custom kitchen millwork and countertops were completed within budget. The new 180fx series by Formica, available though Colonial Countertops, was just the right solution for this home owner. With the look for natural stone but a price point within budget, it was love at first sight. Paired with modern kitchen cabinets and contemporary scalloped tile, this practical work surface also becomes an attractive feature.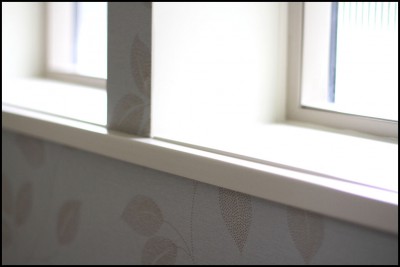 As with most of their projects, Capstone Dwellings incorporated the use of wallpaper into this custom home. As requested by the home owner, modern details were added to enhance the home without the need to decorate after moving in.
Capstone Dwellings' designer, Bethany Pearce, was in agreement and worked to make sure the homes minimalist design wouldn't be too cold or stark. An added feature of this wall is the hidden built-in speakers behind the wallpaper – a minimalists dream!
Please note that this blog entry was published more than three months ago. Some details may be outdated.
Related Resources & Links