Celebrate Father's Day in the Comox Valley
Posted: Jun 08, 2018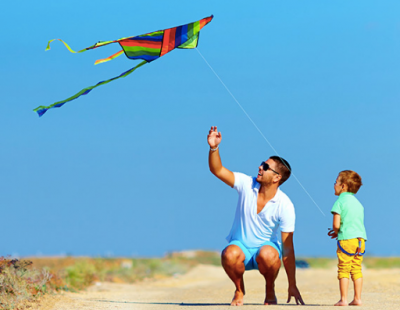 Father's Day in the Comox Valley offers a myriad of choices to treat dad.
The Annual Kite Fly takes place at Goose Spit from 12-2:30, with plenty of prizes up for grabs. Enjoy a day at the beach and a fun family activity.
Other exciting events the Father's Day Concert on the Green at Marina Park in Comox, The Comox by the Sea Celebration at Filberg Park, and the Simms Summer Concert Series kicks off at Simms Millennium Park in Courtenay. Or play a round of golf at a challenging championship course or a family friendly par-3, take in a hike or bike ride on one of many world famous trails, or enjoy a meal or a pint at a local resturant or brewery.
And if this is home, top off the day with a father's day cookout in your own backyard. Imagine wrapping up a busy day grilling dinner on your mountain or ocean view patio at The Ridge in the Courtenay.
However you celebrate, be sure to remember dad on Father's Day, Sunday, June 17.
Please note that this blog entry was published more than three months ago. Some details may be outdated.
Related Resources & Links