Campbell River's Chicalo Burridge Offers Surveying and Geomatic Engineering on Vancouver Island
Posted: Feb 08, 2017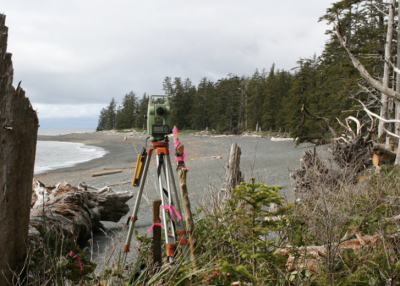 Chicalo Burridge Land Surveying and Geomatics Ltd. was established in 2001, and offers professional surveying services and geomatic engineering on northern Vancouver Island, the Gulf Islands and mainland British Columbia.
Chicalo Burridge Land Surveying and Geomatics Ltd. offers a variety of services including legal surveys for subdivision and strata developments, easements, right of ways, covenants, re-establishing lot corner pins, topographic surveys to support architectural design for new construction, lay out surveys for new construction and engineering infrastructure, building location certificates to support real estate transactions and municipal requirements, ALTA/ACSM surveys for American clients, GPS surveys for mapping projects and hydrographic surveys to support marina design. Consulting services are also offered for Agricultural Land Reserve, re-zoning, subdivision and Crown Land tenure applications. The firm is also licensed to perform Canada Land Surveys on First Nations Lands.
Contact:
Colin Burridge
Location: 1250 Unit E - Cedar Street, Campbell River, V9W 2W5
Phone: 250 287 4865
Fax: 250 287 9502
Email: cbsurvey.ca@gmail.com
Website: cbsurvey.ca
Please note that this blog entry was published more than three months ago. Some details may be outdated.
Related Resources & Links