Address

950 Island Highway


Campbell River, BC V9W 2C3

Office

250.286.1187

Mobile

250.287.0151

Toll Free

800.379.7355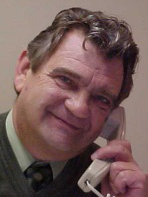 Commercial Realtor in Campbell River
Campbell River commercial and residential realtor Bruce Carruthers of Re/Max Check Realty specializes in knowing the Campbell River real estate market. Bruce has been a a licensed realtor for over 25 years and a resident of Campbell River for more than 40 years. He has one goal as a realtor: to provide a professional service to his clients and to make sure that they are 100% satisfied when buying or selling real estate in the Campbell River area.
The Campbell River area includes the smaller communities of Campbellton, Willow Point, Black Creek, Saratoga Beach and Merville. Are you thinking of moving to the Campbell River area? Bruce has the local expertise of buying and selling homes and commercial properties in the region. If you are thinking of buying or selling in Campbell River, choose a local realtor who is familiar with the inventory of single family homes, patio homes, town houses, condominiums, bungalows, acreages and commercial real estate. Realtor Bruce Carruthers has built his success on trust, honesty, experience and integrity.
Contact him today at Re/Max Check Realty for your Campbell River residential and commercial real estate needs.
Latest Updates for Campbell River Commercial Realtor Bruce Carruthers