Take in the View From The Gales' Newest Showhome
Posted: Mar 15, 2017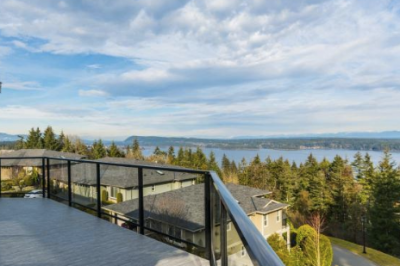 Find your favourite adventure from a home base at The Gales. The latest showhome at The Gales is a 3,455 sq ft 3-bedroom, 3-bathroom Built Green ocean view patio home, listed at $709,900.
Living at The Gales in Ladysmith means ocean views and luxury finishes, but even more importantly, an amazing lifestyle at your door step.
With year-round outdoor activities and adventures to be enjoyed in one of Canada's most temperate climates, you are never at a loss for things to do living on Vancouver Island. Enjoy a walk on one of the many local beaches or take in a stroll through the pristine forest right at your back door. With amazing outdoors surrounding your home, the lure of natural wonder is ever beckoning. Vancouver Island living means you can enjoy year-round golf, alpine adventures on Mount Washington, world famous fishing and wildlife viewing opportunities, boating and beach combing.
If you are in the mood for a slightly more urban experience, the relaxed and friendly pace of life in Ladysmith will leave you as refreshed as you are after a walk in one of the many local parks. And if you're looking for a big city adventure, both Nanaimo and Victoria are a short drive away.
For more information about living at The Gales contact:
Keith Mazurenko
: 1.866.315.0545
: 250.245.0545
: kmazurenko@shaw.ca
: http://www.thegales.ca
Please note that this blog entry was published more than three months ago. Some details may be outdated.
Related Resources & Links